Commercial & Business Intrusion Alarm Systems in San Diego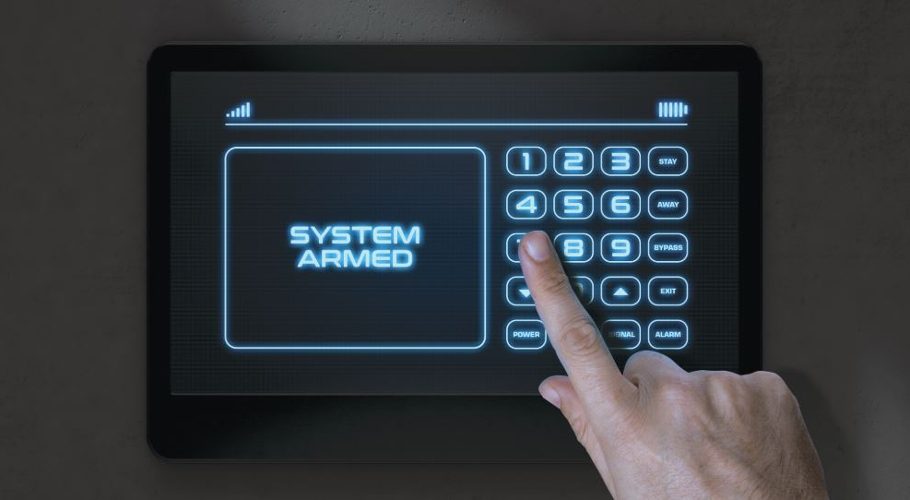 While it is true that larger firms can be the big-ticket target for criminals, they usually have layers of security making it harder for a criminal to gain access. Smaller companies are more attractive mostly due to the lack of security, making them much easier targets. The fact is that most smaller businesses overlook the need for security mostly because they feel they have too few employee's, or resources, or that they just don't have the business information that would attract thieves. That is until it happens to them.
Being the victim of crime isn't easy for any size organization; however, it is easier for a large company to rebound from an incident than a small business. In some cases, an event to a small business can threaten the life of the organization. Having a solid security system in place to start with will help deter crimes from occurring in the first place.
The way a intrusion alarm system works, is that the system is set up to trigger an alarm or alert when a contact point (sensor) has been breached. A contact point or sensor is typically installed to entry points such as window or door. Sensors come in a variety of forms with the most common being:
Dual Tec Motion Sensor: Trigger when both movement and heat are sensed. With Dual Tec you have less false activations.
Glass-break Sensor: Triggers when it detects the sound of broken glass from a door or window these sensors have a 25 foot radius.
Magnetic Sensor: Triggers when a door or window's magnet is separated from the sensor. This break in the circuit sends an alert to the system network signaling an entry breach.
AC loss sensors: Triggers when the area you have put the AC loss sensor in looses power.
Water Bug Sensor: Triggers when there is any amount of water that touches the sensor.
Panic Button: Can be triggered wherever you install a button and will call directly to the police.
When a contact point has been triggered, in most cases a local siren and sometimes strobe light will be engaged. Then the alarm panel contacts the monitoring company who in turns calls the call list set up by your client. The client can decide if they want to have the police department dispatched.
The most common types of intrusion alarm systems include burglar fire/smoke alarms, Process alarms and more. It can be daunting to know which system would best serve your company. At Merz, we are dedicated to helping our clients meet their business security needs. We will work with you from the start to determine which intrusion alarm system is best for you.
Burglar Alarms: are used to protect a business from an outside violation. The alarms will notify police dispatch of the invasion sending help immediately.
Fire/Smoke Alarms: are used to ensure facilities are safe and in compliance with local, state, and national code requirements. In the event of a possible fire, the fire department is notified
and dispatched whether the business is open or not.
Process Alarms: are used to monitor temperature ranges from -58-299F. These can be hooked to an alarm panel or can be put on a cloud based system to have real time temp readings at your fingertips. Keeping your mind at ease about your research, reagents or IT room.
The time to install a security alarm system depends on the size of the facility and the amount of sensors & contact points involved. For example, a typical small office with two doors and 10 or less windows usually take no more than a single day to complete to installation. Security alarm systems also allow you to easily monitor and control your security system remotely from your mobile or web-enabled device.
Our Technology Professionals will work with you directly on your security objectives. We focus on your needs to safeguard personnel, information, equipment, IT infrastructure, facilities
and all other company assets. From there, we work hand in hand with our crews to ensure your system is installed and functioning correctly from the start.
Intrusion Alarms Frequently Asked Questions: